NEW YORK CITY — A new plan would have New York City commuters riding high between Brooklyn and Manhattan, instead of sweating it out in cramped subways underground, the Huffington Post reported. (Photo Gallery)
RELATED: Seattle aerial gondola system proposed
Daniel Levy, the president of New York-focused real estate search engine City Realty, wants the Big Apple to build a multi-million dollar, high-speed gondola that would connect various points in Brooklyn, Manhattan and Queens.
Each phase would cost between $75 million and $125 million, according to the proposal.


Levy estimates the gondola would transport 5,000 people per hour in both directions and says it could move commuters from Brooklyn to Manhattan in less than four minutes. He also claims the gondola would be safer than buses and trains, as well as more environmentally friendly, according to the HuffPo report.
For the full story, click here.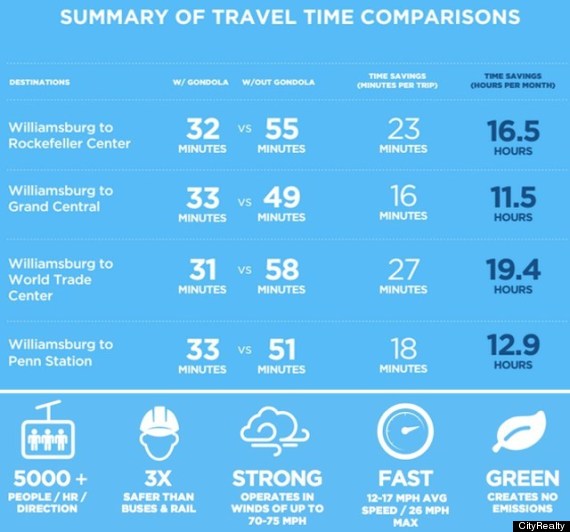 0 Comments